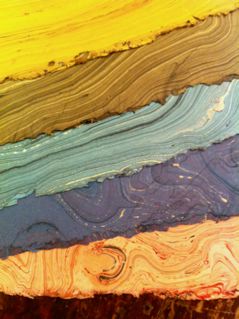 Each unique deckle edged sheet is handmade by Fair Trade certified women artisans in Bangladesh.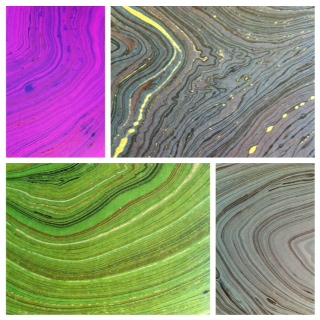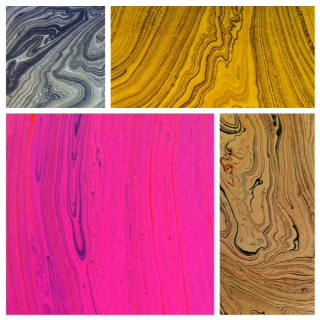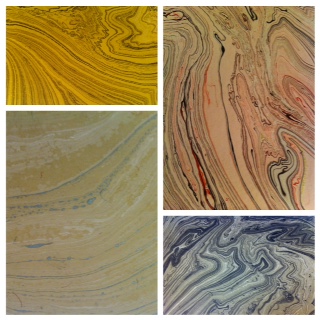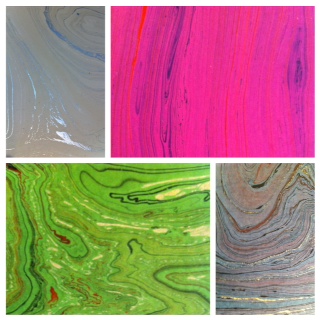 These hand marbled papers are made from 100% recycled and/or local sustainable fibers. So, not only are they gorgeous, they are totally eco-friendly. We carry both cover and text weights in 21 x 31 inches.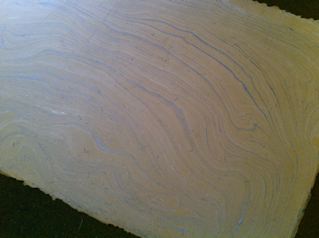 New to our selection, but not shown here, is the "plain" colored sheets in the cover weight. Perfect for silkscreen or letterpress printing or bookmaking. The colors are red, orange, periwinkle, aqua and a deep dark brown.