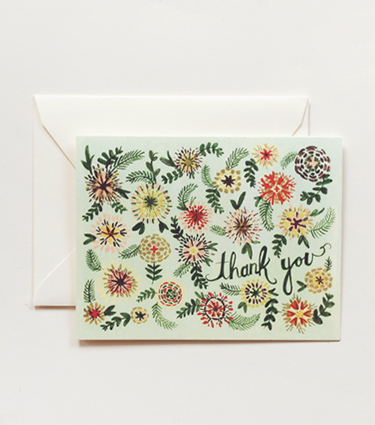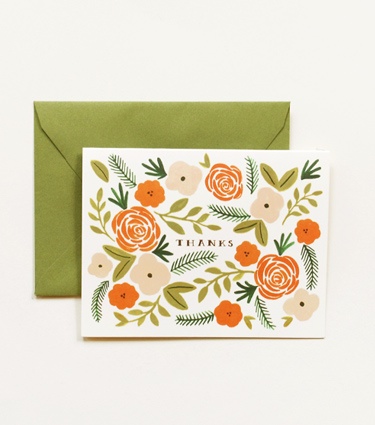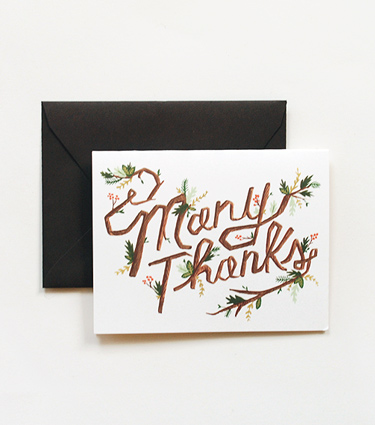 There are so many occasions to show our gratitude throughout the year. A hand written card is such a pleasure to receive and as always feels so good to give. But sometimes it is hard to find the words to express our deep felt appreciation. Fear not, help is on its way! Just google "saying thank you." You will find endless combinations of inspiration to help you express those magic words... It is that easy!
We wanted to show you these thank you cards by Anna Bond and her husband Nathan of the Rifle Paper Co. This is what they say... "We strongly believe life's personal stories and moments are best told through the gift of a hand-written card or note, and hope that our goods inspire you to share these moments with others".
Happy Thanksgiving from all of us at Paper-Ya!