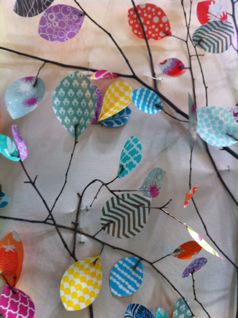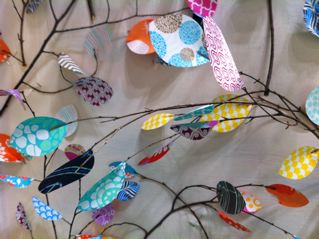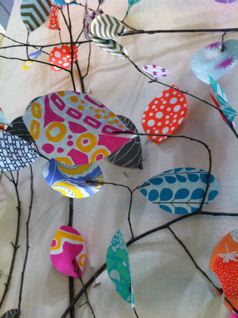 On a recent buying trip to New York I came across a variety of ideas and yet simple applications for paper. The paper tree. Branches were stapled to a surface and decorative paper leaves cut and attached with hot glue. We can help you out with the papers...the branches, well just tidy up the back yard and you will have yourself a paper tree in no time.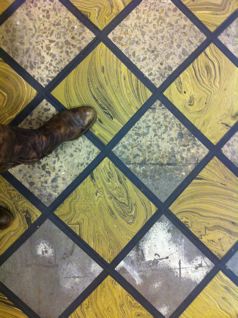 Yes, paper tiles! Marbled heavy weight Indian papers were simply cut into squares and taped down directly onto the floor. I was told that no special coating was applied to the papers. And, I for one, was one of the hundreds of people tromping al over it. I was amazed to see that even by day three of the New York Stationery Show the paper tiles still looked great. Our shipment will be arriving within a few weeks and the new colors are gorgeous.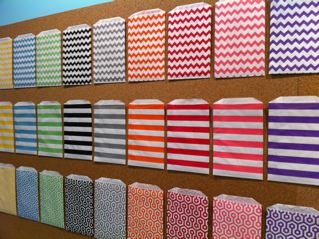 Paper bunting made out of these sweet printed paper bags..we should have these on the shelves sometime in early June...parties, weddings or sparking up the home front. Easy to make and they feel so joyful.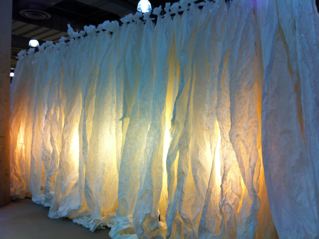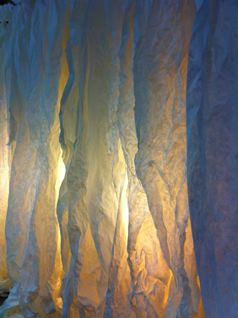 This paper wall might prove to be a bit more challenging...but it is dynamic isn't it? Inspiration and imagination abound out there in the world. Get out your scissors and glue!