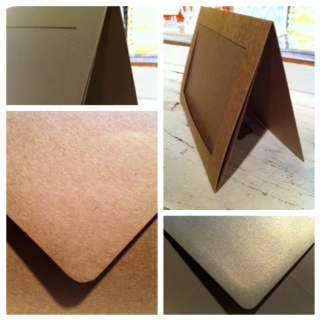 How can something so simple cause so many problems? Over the years we have had more than a few customers come in somewhat flustered because the invitations that they have designed and often finished printing do not fit well in any available envelope.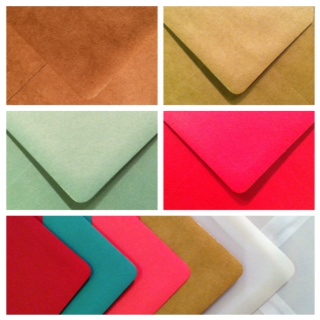 You have heard of the saying "don't put the cart before the horse". This is one of those situations. So, "forwarned is forearmed"...(I'm just full of ancient wise sayings today!) The moral of this story is to choose your envelope first. In doing so, you will have a much more interesting and beautiful invitation.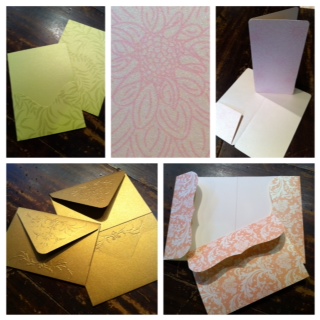 Envelopes can inspire and influence your invitation design. Decorative pockets and pouches in colors from natural kraft to luscious pomegranate.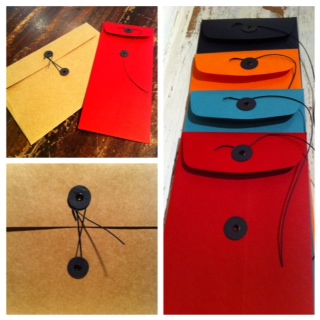 What was once industrial is now a contemporary string and button envelope. This is just a mere smattering of our envelope selection. Of course, if you only need a few envelopes, there is the option of making them. More about that in envelopes part 2.