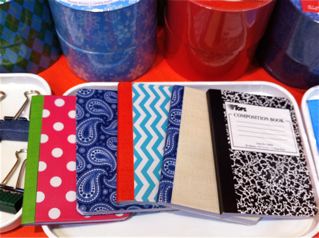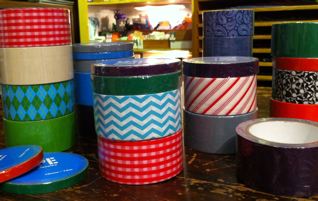 It is called the Avon Heritage Duct Tape Festival. It is held during the Father's Day weekend, because we all know how much men love duct tape. They often consider it an actual "tool" like a hammer or saw! Other than basic carpentry tasks, there are a lot of other fun things to make with decorative duct tape. Covering old books and journals as seen here is useful, quick, and fun. I am not going to list all the things I have seen made from duct tape...like bows, wallets, dresses, necklaces, hats, and a whole array of wild imaginative items. It is pure duct tape madness out there.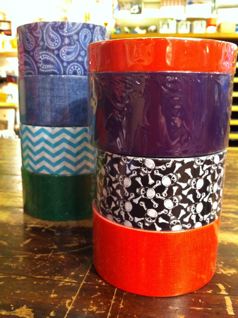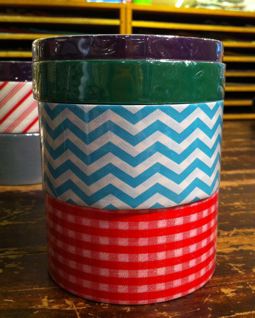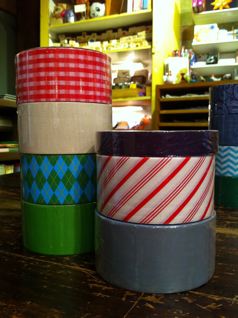 Some samples of our tapes in the store right now are candy cane, denim, paisley, polka dots, chevron, gingham, skulls and the linen pattern in an assortment of colors.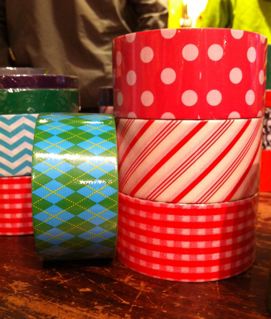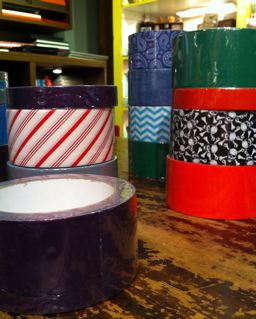 It might be time to duct tape something in your household!